ESTRELLA LUXURY VILLA ZAKYNTHOS ZANTE GREECE
LUXURY VILLAS ZAKYNTHOS ZANTE GREECE
Looking to the Stars & Beyond
Estrella is not just another villa. It is the proposal of Stelios and Athena for what the luxury holidays should be like nowadays, offering all the services and modern comforts, but always within the context of authentic Zakynthian hospitality.
But more than that is that the villa is not just a lifeless structure. It's unique. Every stone, every corner, every color and everything that exists in the estate is the result of a lot of personal work and passion.
Friends and visitors felt it from the first moment.
The name of the villa is not accidental. Estrella means "the stars". There we saw every time we placed one stone on top of the other…
The Story Begins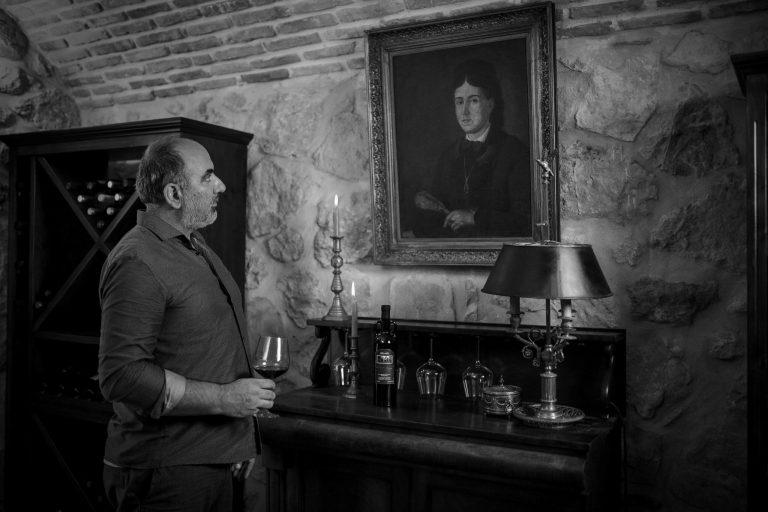 The villa's owners are Stelios Rapsomanikis and his wife, Athena Xenou.
Estrella Villa's story does not begin in 2019, when the building was completed, nor in 2017, when the decision to build it was made. It goes back to Athena's grandmother, who was also named Athena Xenou and owned the plot of land where today Estrella Villa is situated.
The Collector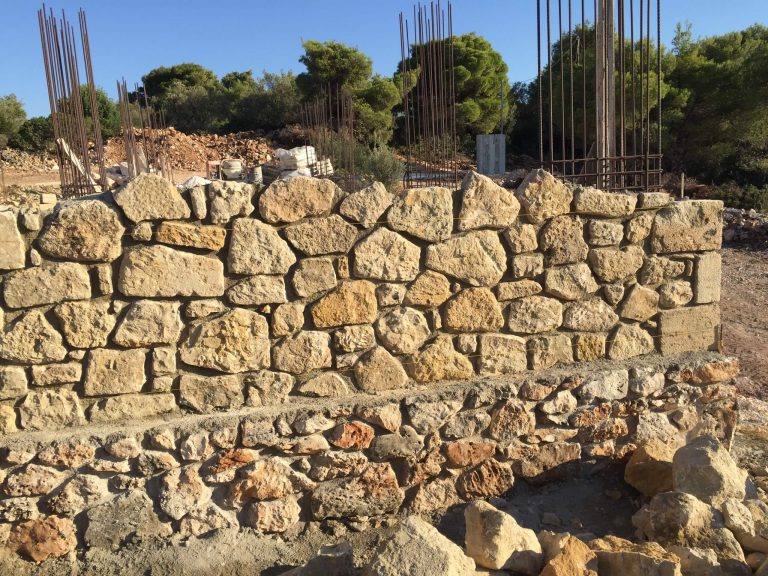 The great love of the owner, Stelios Rapsomanikis, for his place and the influences of the Zakynthian architecture urged him to the collection of old materials, such as stone, iron and various objects – a habit aimed at creating a home with elements and energy from the entire island. All these carefully collected materials were used in the Villa's construction.
The Vision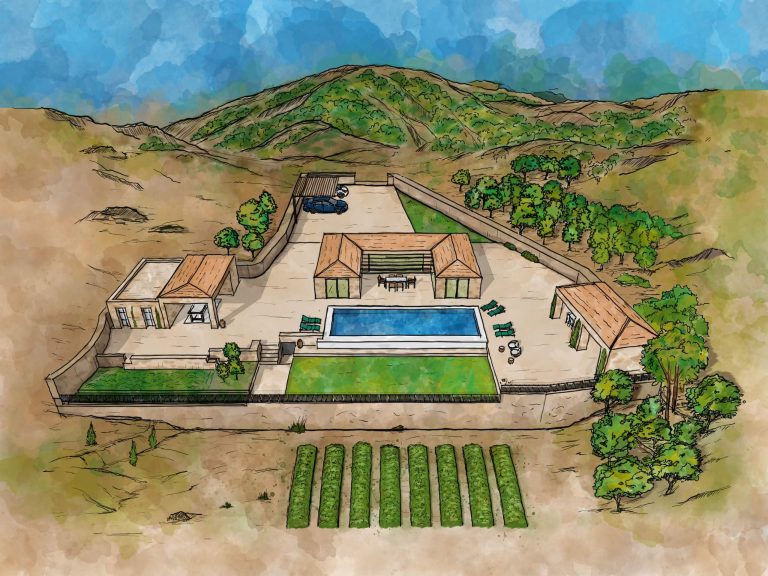 The unique location near the village of Exo Hora, on the western side of Zakynthos Island, an area famous for the perfect sunsets, prompted Stelios and Athena to fulfil their dream: the construction of a luxury villa in a quiet location, with an amazing view and with an architectural style and building materials coming from the old times of Zakynthos.
The Aim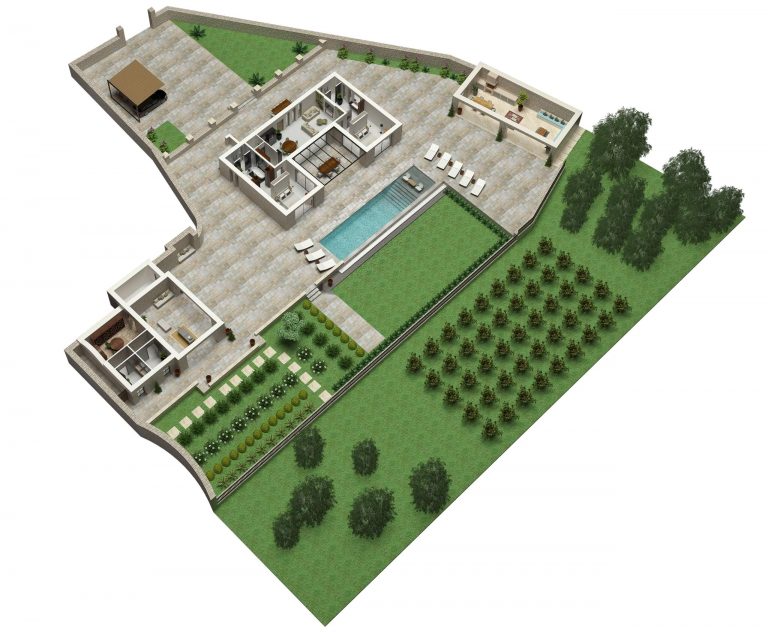 Moreover, another pivotal point of their vision was the offering of pure Zakynthian/Greek hospitality to their guests, something that creates a truly unique experience for all visitors – a fact confirmed by the guests' wish to stay even more!
The Completion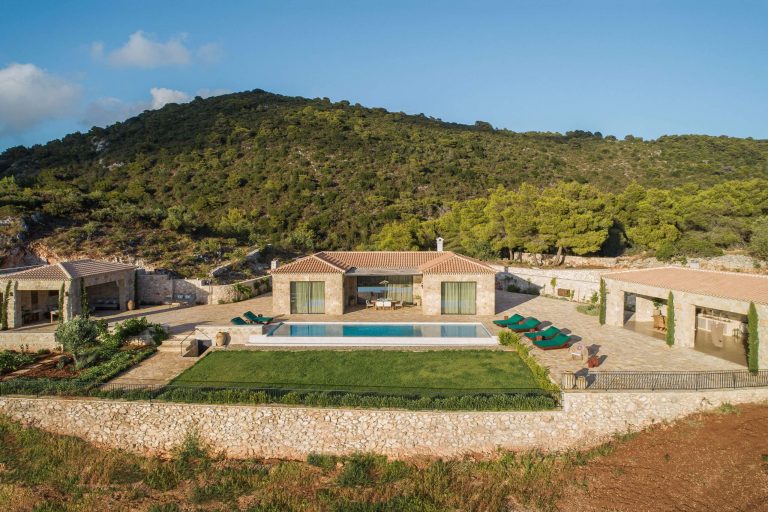 In 2019, after a lot of passion and effort, the result was finally visible and complete. The first and very important part of designing a truly unique villa has become a reality. Now Estrella Villa was ready to host its first guests.
The Finishing Touches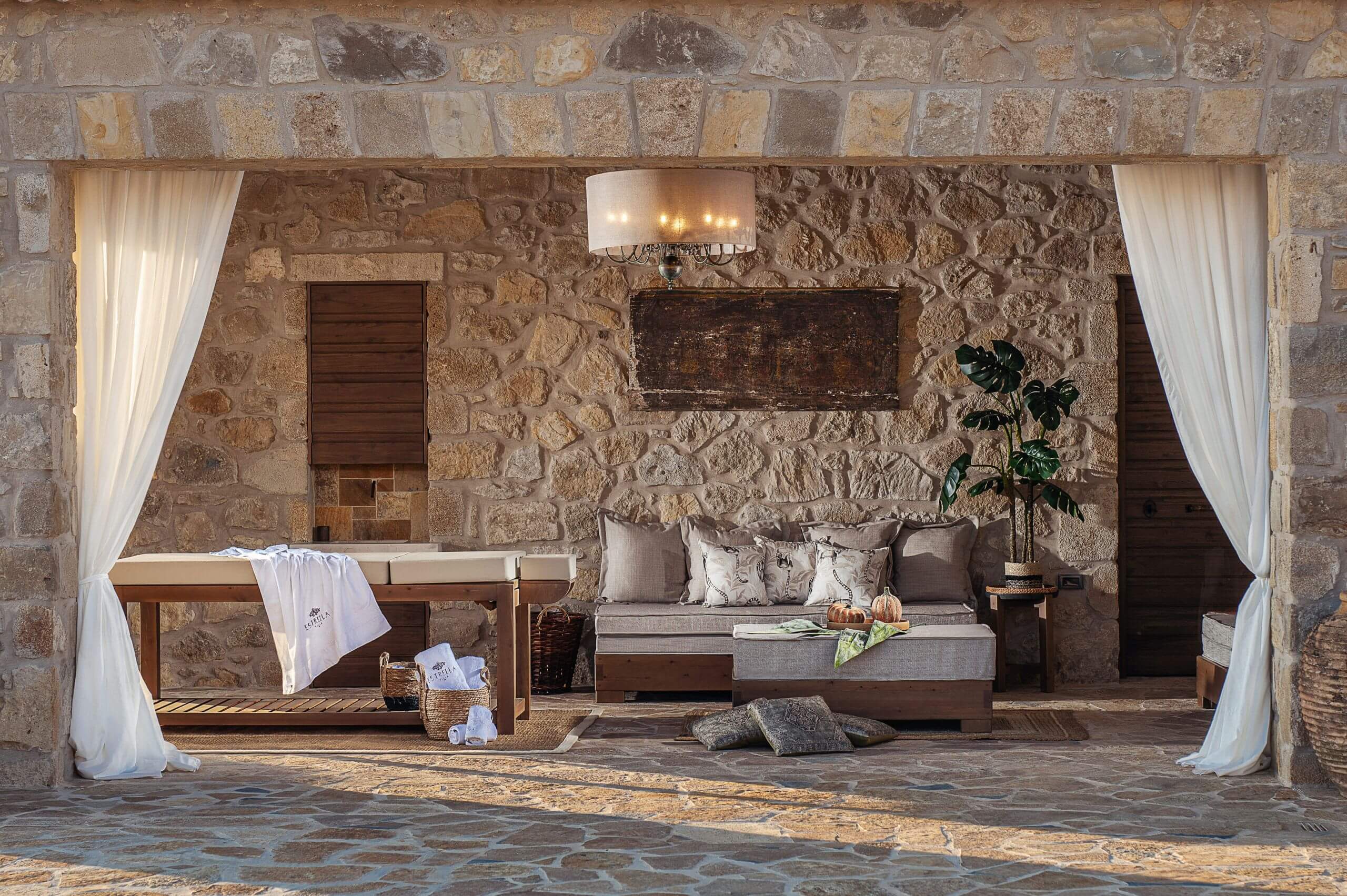 The couple's vision was completed in 2020-2021, as the finishing touches of the massage/treatment building were put, and a cellar was added – a cellar dug into the mountain rock! In order to create the necessary infrastructure for the hosting of events (such as weddings, baptisms etc), extra outdoor toilets and a larger parking space were added.
A Dream Came True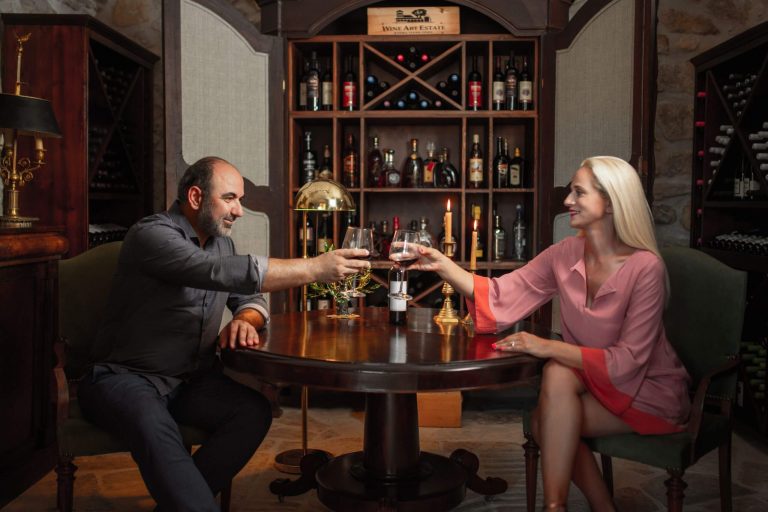 And, today, the couple rejoices in the result of their efforts, gazing with pride at their creation, Estrella Villa, and the wonderful surrounding area. Devotion, persistence, love and tradition: in other words, the Zakynthian way of life.